Abdul Mousa is 2018 Petition Candidate for the Position of President of
Engineers & Geoscientists British Columbia
Aiming to provide long-term funding to all registered charities, pursuant to Trust Agreements,
with the benefiting charities designated by the donors.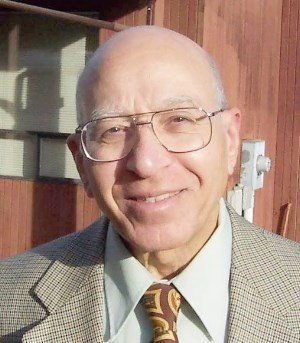 Most members realize that EGBC is misguided.
Yet they appease it to avoid the harm which it may do to their livelihood.
It is time we fixed this bureaucracy instead of appeasing it.
We should stop EGBC's Planned Massive Fee Increases (Section C)
The Association should adopt a Members' Bill of Rights (Section B)
Let us defeat the Life Membership Bylaw (Section D)
Stop EGBC'c Plan to Regulate Engineering & Geoscience Companies
Time to say Good-bye to Mandatory CPD (Section F)
There is a better Response to the Government's Review of the Professional Reliance Model (Section E)
Mousa's Record of Excellence, Dedication to Public Safety, and his Struggle to Reform EGBC is in Section I
Mousa's Response To EGBC'c Questions is in Section J
A) Overview of Mousa's Election Platform
EGBC decided to impose a 9% fee increase which will further entrench its wasteful practices, empire building and excessive salaries of its unjustifiably large executive team. It further intends to increase the membership fee every year thereafter. Do you intend to silently pay up or do you want this rolled back? (More details in Section C.)
Seniors among our members wish to retain the right to practice while receiving the benefits of Life Membership, including not paying dues, but are blocked by the Association's thirst for more money. Free Life Membership will be feasible upon reforming the finances of the Association as discussed in Section C, and the wishes of our senior members can be accomplished by restoring the version of the Life Membership Bylaw which we previously had. Towards this end, we recommend that members vote "NO" on the bylaw which will be balloted during Fall 2018. This issue is discussed in Section D.
EGBC is planning to also regulate engineering & geoscience companies. Do you intend to let the bureaucracy shackle us further without valid justification, and impose further fee increases to pay for this? We should demand that the regulation of corporations not be implemented unless it receives two-thirds approval in two concurrent ballots: one by all individual members and one by all corporations which are intended to be regulated. Regardless, I personally believe that EGBC's plan is a bad idea that should be dropped. For responsibility for professional work, including compliance with the Code of Ethics, rests with the practicing individual. Companies, on the other hand, are formed to serve legal and taxation purposes. Hence, by their nature, companies are outside the scope of regulation by EGBC, and the attempt to shackle them can only be counterproductive.
The May 2018 report by Mark Haddock regarding Professional Reliance in Natural Resource Decision-Making proposes several regressive measures, including that all Council members be appointed by the government. How should we respond to it? My personal position is as follows:
(a) We should not permit the majority of our members who are not involved in resource development to be penalized for a problem which concerns that sector of the BC economy.
(b) The so-called "Professional Reliance Model review" is a misnomer as it actually seeks to address the consequences of self-policing by resource developers, which resulted from deregulation. That led to the Mount Polley incident which has been incorrectly cited as justification for imposing mandatory CPD.
(c) We urgently need to restore true self-governance to give our members the incentive to rise and defend it.
(d) EGBC's response to the above Report should be as follows: i) Promptly requiring an independent review of the work of only the small percentage of its members who work in resource development when their work impacts public safety, and; ii) Insisting that restoring a reasonable level of government oversight over resource development would adequately fix the perceived problems.

A detailed analysis of this matter is given in Section E.

5. Despite its mandatory CPD (Continuing Professional Development) Bylaw being defeated by 56% of the voters in 2015, EGBC intends to impose it by seeking statutory authority to do so without balloting the members. Do you intend to tolerate EGBC's contempt for its members or do you wish to uphold the principle that the bureaucracy is the servant of the members and not their master? (More details regarding CPD are given in Section F.)
6. The above sad situation arose from EGBC robbing its members of their natural rights as a self-governing group. Do you intend to tolerate this, or do you wish to regain your rights by:
(a) Restoring members' right to vote on any proposed fee increase;

(b) Insisting that no amendments be made to the Engineers & Geoscientists Act (the "Act"), regarding CPD or otherwise, unless first approved by two thirds of the voters in a referendum.

(c) Upholding the principle that the right to self-governance is vested in the membership and that Council is hence obliged to comply with the wishes of the majority of the members.

More details regarding members' loss of their rights are given in Section G.

7. Members' loss of rights and contempt of the establishment toward them arose from the election of councils, the majority of whose members do not consider themselves to be accountable to the members. Do you wish to fix this serious problem? My proposed solution is as follows:

(a) Ending EGBC'c suppression of dissent, including the rules prohibiting Council & Committee members from publicly expressing dissenting opinions and the Registrar's power to censor the statements of election candidates.

(b) Enabling the members to speak up without fear of retaliation by eliminating the powers of oppression which EGBC wields against them, especially the power to impose the so-called "random" practice review.
(c) Restoring personal accountability by publicizing how each Council & Committee member voted on every resolution, who made every motion, and requiring every Association announcement to be signed by the responsible EGBC member.
(d) Breaking the establishment's hold on Council by suspending the Nomination Committee and requiring all candidates to be nominated by the membership.
(e) Restoring the AGM (Annual General Meeting) to its intended purpose of being a forum for members to critique the policies of the Association and to pass resolutions that are binding on Council.
(f) Returning to voting via paper ballots to ensure that the results reflect how the members voted and to avoid potential failure incidents impacting the integrity of electronic systems, some of which already occurred elsewhere.

More details regarding the above are given in Section H.




Election Slate & Bylaw Amendments:

Please see section at bottom of this page.
Each of Sections B to J and all Exhibits cited therein are given below as PDF attachments which the reader can download.
(B) EGBC Members Bill of Rights.pdf
(C) AGBC Massive Fee Increases.pdf
(E) Comments on Professional Reliance Review.pdf
(G) Members robbed of their Rights.pdf
(H) How Members were robbed of their Rights.pdf
(I) Mousa-EXperience-Qualifications.pdf
(J) Answers to EGBC Questions.pdf
Ex 1-The 9% Fee Increase-2018 June 6.pdf
Ex 2-Future Fee Increases.pdf
Ex 3-Building Space Committee June 2018.pdf
Ex 4-AGM Motions 1997-2017.pdf
Ex 5-The Big Spenders at APEGBC.pdf
Ex 6- Compulsory CPD endangers the Public.pdf
Ex 7- Alternative Approach to CPD.pdf
Ex 8-Janet Benjamin Election Statement-Sept 2007.pdf
Ex 9-EGBC-Recruiting-Members-for-Councol.pdf
Ex 10-Amendments to Act-March 2018.pdf
Ex 11-Portfors 2012 petition re changes to Act.pdf
Ex 12-Mousa-Petition re Balloting Amendments to Act.pdf
Ex 13-Clague Reply Re Amendments to Act-2015 August 4.pdf
Ex 14-Election Results - 2015.pdf
Ex 15-Policy CG 6-Code of Conduct for Council Members.pdf
Ex 16-Policy CG 7-Role of the CEO-Registrar.pdf
Ex 17-EGBC Election-Policy.pdf
Ex 18-CG 6 Appendix B-Relevant-Policies.pdf
Ex 19-Policy CG 4-Roles of Council Officers.pdf
Ex 20-CPD for Council Members-2018 May 23.pdf
Ex 21-Electronic_voting _Wikipedia.pdf
Ex 22-Mousa CV_List of Publications.pdf
Dear EGBC Members: Reforming EGBC requires that you give me a strong mandate. Winning by a just few hundred votes would not do. So please encourage other members to vote so as to increase voter turn out to much higher than the usual 20%.
There is no reform slate in this election. However, here is a list of the candidates for whom I am personally voting as I would be more comfortable working with them if I got elected as President, and I recommend that you give them preference:
For Vice President: Harlan Kelly
For Councilors:

1) D.J. (Donald) Flintoff
2) Chris Moser
3) Nimal Rajapakse
4) Brock Nanson
5) Martin Fandrich
Bylaw Amendments: We recommend that you vote NO re: Bylaw amendments to defeat them, and we will introduce better versions later.

We would love to receive your comments. Send feedback to:
abdul_mousa@hotmail.com